In The Mercury, July 25, 2016
http://www.themercury.com.au/news/opinion/talking-point-people-power-stepping-in-to-push-us-into-renewable-future/news-story/9044e47d18f496de02a2c167b34e0baa
Talking Point: People power stepping in to push us into renewable future
REPEATED policy failures and a blinkered fixation on the bottom line have taught us that the top levels of government and business are not good at leading change.
But do not despair. Not-for-profit businesses and community groups are stepping into the breach. Here is a story to lift the spirits.
Tastex produces knitwear in a humble cement-block factory in Glenorchy. It is a not-for-profit organisation that employs people with a disability who would otherwise be unable to work.
If you think that means relying on charity and government support, think again. Tastex has survived over 45 years in the cutthroat textile market and won international certification for the quality of its products and service. It did not do this by sitting waiting for handouts.
An expanding customer base and product line, including novelty soft toys stuffed with unravelled wool offcuts, attest to a lot of hard work by 25 staff under its fiercely dedicated executive officer Vicki Hawker. However you define "enterprising", that's Tastex.
But a long-running budgetary issue has had Tastex management stumped: the cost of electricity for its knitting, sewing and embroidery machines. The bill runs to about $14,000 a year.
Tastex board member Stuart Barry thought of solar panels on the factory's large, flat roof, and sought the advice of Chris Harries, of the Waterworks Valley Community, and Tasmanian Renewable Energy Alliance executive Jack Gilding.
Gilding estimated the roof could accommodate enough panels to cut power bills in half. The company did not have the cash to pay for an installation, but Gilding put it in touch with someone who could help: Margaret Hender, founder and director of the Corena Fund. Adelaide-based Corena (an acronym for Citizens Own Renewable Energy Network Australia) is a non-profit group that believes all Australian energy needs can and should be met from renewable sources.
Corena uses crowd-funding to raise money to distribute as interest-free loans to non-profit groups to install solar power or improve energy efficiency. Each project's loan repayments are scaled so the borrower is ahead from day one, and repayments are recycled to the next project.
To cut the size of its Corena loan, Tastex embarked on a crowd-funding campaign, using the global fundraiser Chuffed.org, which charges no administrative fees for community and not-for-profit groups. The campaign was launched in mid-June by Denison MP Andrew Wilkie, who put up $500 to become its first donor. By last weekend it had raised about $13,000, over a third of the full cost of a 30-kilowatt rooftop system.
Another benefactor is yet another non-profit group, Hobart-based Sustainable Living Tasmania, which has publicised the project among its many members.
Tastex still needs public support, but now the end is in sight. By next summer it will be using free solar power to offset energy bills and improve the company bottom line by $7000 a year.
A visit to the Tastex factory last week convinced me that its good fortune did not happen by accident. This is a well led, highly motivated organisation that clearly thrives on creative thinking.
Importantly, it has been able to draw on the energy and expertise of people willing and able to help at little or no cost — a wellspring of support that is not available for ordinary businesses and households. This is where government comes in. Full credit to the Hodgman Government for its new scheme for interest-free loans to businesses and households installing solar panels and energy-efficient products. But it is putting up only $10 million, a small fraction of what we paid for emergency diesel generation.
The Government is falling into the trap of evaluating rooftop solar on the basis of its present scale, just 1 per cent of the state's power generation, rather than where it could be with incentives. Experience elsewhere has shown how quickly that can change.
The strategic position would be to aim for household and business solar on a far bigger scale — eminently achievable if the feed-in tariff is based not on avoided costs to retailers, but on long-term public benefit of distributed solar. I can't see that big-picture thinking happening, but I'd love to be proven wrong.
Peter Boyer began his journalism career at the Mercury. He wrote about Antarctic science for many years before training as a climate change presenter. In 2014 he was awarded an Order of Australia Medal for services to science communication.
In CityMag, June 10, 2016
http://citymag.indaily.com.au/commerce/corena-a-community-solution-to-a-global-problem/
CORENA: A community solution to a global problem
A not-for-profit-organisation but not as you know it, CORENA is entirely volunteer-run, can trace every donation to a tangible outcome and is one of Australia's front line responders to the emergency that is climate change.
Climate change can no longer be called news. After well over a decade of discussion, it is an established and high-impact issue playing out around the world – exposed mostly through political powerplays or via catastrophic weather events.
Remarks
Learn more about the climate emergency petition or sign at this website.
Find out more about CORENA at the website. You can donate to the latest quick win project – the installation of a solar energy system at Tastex in Tasmania here or the big win project here.
Despite this, the community will to address climate change remains low. In this federal election campaign, there's been more gaffes about superannuation regulation than press conferences on climate policy.
According to Margaret Hender, one of the founding members of not-for-profit organisation Citizens Own Renewable Energy Network Australia (CORENA), it is actually the serious nature of the issue that prevents people from being able to engage with it.
"I think it is because most people don't feel they can do anything about it," says Margaret.
"I think in order to engage and even remember that there's a climate emergency happening, they need to believe they can do something. Because it's not rational to know there's an emergency and not be doing anything."
CORENA evolved from this understanding of peoples' need to have a concrete way of tackling the problem. Conceived of by Margaret and a half dozen or so other people during the 15-day Walk for Solar in 2012, CORENA operates in a very practical way.
The organisation seeks donations, 100 per cent of which go toward funding renewable-energy related projects. There are two streams the money can be donated into – the quick win funding pays for easily achievable projects like the installation of solar panels on the roof of a community centre. The beneficiaries of this fund pay back the money loaned to them slowly, using the savings made through having a renewable energy source, meaning the money can then be re-used on another project.
"It makes great sense because the money never disappears," says Margaret.
The second funding stream is the big win projects pool, which is geared toward raising $5 million to develop stage one of a citizen-owned solar-thermal plant. Donations to this fund currently stand at more than $61,000 with some of the funds being used to support quick-win projects while further donations add up to a useful total.
The ultimate aim of the big win project is to build a plant that will generate enough profits to fund the development of more citizen-owned plants.
Diverting 100 per cent of donations to these projects means there's no money for the running costs of CORENA, so Margaret and her fellow committee members – Michael Benson, Paul Harris, Michael Kubler, Jody Moate, Heather Smith, Wayne Stanford and John Rolls – give their time for free.
For Margaret, it's a full time job.
"In an emergency, which I really do believe we're in when it comes to the climate, everything changes," she says. "In an emergency you all jump in and do whatever you can – nobody really cares if it's an equitable distribution of effort. Those who can do a lot do a lot, those who can do a little do a little – you just get on with it."
Up until a few months ago, CORENA had focussed solely on raising money for its two funds and adding even more projects to the list of 12 that have already been completed. But recently, the committee decided it was necessary to move into the lobbying sphere.
"At this point it's becoming really clear – yes, ok, CORENA has had some brilliant success and we've done 12 projects but it's a tiny drop in the ocean compared to what's needed," says Margaret.
Through a collaboration with a number of other grass-roots organisations, the committee is working on a petition that calls upon the Australian Parliament to announce a climate emergency. It's something Margaret hopes will attract in excess of 100,000 signatures – a number she thinks could be enough to get politicians to wake up and take some action.
"If the Australian Parliament did declare a state of emergency and dedicate the resources, things could change amazingly quickly," says Margaret.
She does, however, admit that it might be an optimistic aim. Declaring an emergency and diverting resources toward it is something Governments traditionally only do in times of war or obvious catastrophe. Margaret and CORENA know they're asking a lot – they're not unrealistic and they're far from impractical. But it's this calm and sensible approach that makes Margaret's final point so chilling.
"I guess the point is, regardless of whether we think it's going to succeed there's no point in asking for anything less at this stage because anything less is not going to work," she says.
In ABC Online, April 28, 2015
http://www.abc.net.au/news/2015-04-28/crowd-funding-solar-panel-systems-for-australian-charities/6426782?section=sa
Organisation funds solar power projects for charities, crowd funded by the community
Updated
Two years after it started, a non-profit group is about to start work on their fifth solar installation for an Australian charity, funded entirely by donations.
It is kind of magical, but the reason it is magical is because it starts off with people voluntarily contributing money for the sake of the common good.

CORENA Chair Margaret Hender
On April 22, 2013 a group of concerned Adelaide residents created CORENA (Citizens Own Renewable Energy Network Australia).
"It was born out of a sense of frustration because there are thousands and thousands of people who want to do something about climate change and want to do something about the transition to renewable energy to reduce carbon emissions," CORENA chair Margaret Hender said.
"Individually they don't have enough money to fund projects themselves, but if all of those people pool together their relatively small amounts of money, it adds up to enough to get some tangible achievements."
CORENA is currently fundraising for "Quick Win" projects, to fund solar panel system installations for non-profit organisations, and "Big Win" projects to build a community-funded solar-thermal power plant.
The organisation began with two projects offered for nation-wide applicants and quickly established a national sub-committee to handle projects outside South Australia.
Two years later the organisation has received almost $60,000 for their Quick Win projects and more than $41,000 for the Big Win project.
To date, CORENA has funded solar installations for Tulgeen Disability Services, Gawler Community House, Beechworth Montessori School and the Camden Community House with projects lined up for the Nannup Community Resource Centre and Ravenshoe Community Centre.
How citizens are funding renewable energy projects
By raising funds through donations, CORENA's volunteers are able to offer interest-free loans to community organisations to allow the immediate funding for installations.
Once installed, the community organisation then repays their loan with savings made on electricity bills.
"The Camden Community Centre project took about three months to fund, so the people that put money into that – already their money is in a panel on the roof and is reducing emissions," Ms Hender said.
"It's quite an empowering thing for people I think."
The 7.8kW system and upgrades were budgeted at $17,900, with the centre forecast to have repaid their interest-free loan within seven years through expected savings on electricity costs of $2,692 per year.
Money returned to CORENA for loan repayments is then reinvested into future projects.
"Each project we do gets a little bit easier to fund as we don't have to rely entirely on donations," she said.
Aiming for the renewable energy sky
Although funding for the Quick Win projects is proving popular, Ms Hender said the Big Win goal of funding a solar-thermal energy plant was a "very ambitious aim".
If 720,000 [people] chipped in $8 per week for one year, that's enough to build a solar-thermal plant.

CORENA Chair Margaret Hender
The funding would be used to build the plant, with retail profits of its output used to fund a second plant.
"In some ways that is succeeding as we have managed to raise $41,000 for that already, which is a minuscule amount compared to what is needed, but it does indicate that the idea is appealing to enough people," Ms Hender said.
"If 720,000 [people] chipped in $8 per week for one year, that's enough to build a solar-thermal plant."
Although fundraising is slower for their solar-thermal project, Ms Hender said the popularity of solar panel projects was snowballing.
She said if they could fund a new Quick Win project every three months, after 20 projects the funding cycle would become autonomous.
"There would be enough money revolving around to keep funding more projects forever, even if we don't get more donations," she said.
"It is kind of magical, but the reason it is magical is because it starts off with people voluntarily contributing money for the sake of the common good."
CORENA is currently waiting to be granted a tax-deductible status as current donations are not eligible for tax concessions.
Topics: solar-energy, charities-and-community-organisations, alternative-energy, adelaide-5000
In RenewEconomy, April 22, 2015

A community-based renewable energy funding venture has installed 35kW solar PV around Australia, with the completion of its latest project this week at Camden Park in South Australia.
Citizens Own Renewable Energy Network Australia (CORENA) is a not-for-profit organisation that was set up to help provide a means to collectively fund renewables and energy efficiency projects that wouldn't otherwise attract financial support.
Using its innovative revolving funding model (see diagram below) CORENA has provided interest-free loans to finance Quick Win projects for four non-profit organisations in three states: Tulgeen Disability Services in Bega (NSW), Gawler Community House (SA), Beechworth Montessori School (Vic), and Camden Community Centre (SA).
In total, CORENA has raised $58,771.69 for Quick Win projects. The next project in line, in Nannup (WA), is already half-funded, and a community centre in Ravenshoe (Qld) is queued as Project 6.
"After just four projects the growth potential of our revolving funding model is looking quite exciting," said CORENA spokesperson Margaret Hender.
"The four projects completed so far have cost a total of $63,460. Climate-concerned citizens donated most of that, but $10,438 of it came from loan repayments from completed projects."
The loans are repaid over about five years out of the resultant savings on power bills, meaning that non-profit organisations can reduce their carbon emissions without diverting funds from their core
purpose.
As the projects 'pay for themselves', the original donations are then used over and over again in new projects.
"The first project was funded entirely from donations, but already $5,000 of that loan has been paid
back into the revolving pool of funds," said Ms Hender. "As the number of completed projects
increases, an increasing proportion of the cost of new projects is covered by loan repayments.
Eventually the revolving loan repayments will cover 90%, or even 100%, of the cost of new projects."
As CORENA's website explains, these community projects will eventually become self-funding due to the way the donated funding pool revolves.
"A funding pool of around $210,000 will fund one new community solar project every three months. If supporters continue to contribute till there is around $630,000 in the funding pool, that will fund one new project every month, forever," is sayd.
The group has also revealed plans for its first Big Win project: to build Australia's first citizen-funded and owned solar thermal plant with storage.
This campaign, says CORENA, aims to connect the 50,000-odd people who regularly turn up at climate rallies and the like with the opportunity to invest in the solar thermal plant.
"The idea is that if 50,000 people chip in an average of $100 each, or set up smaller recurring contributions, we'd soon have the $5 million we need for Stage 1 of the project," a CORENA spokesperson told RenewEconomy.
"I could talk to politicians until I'm blue in the face in the hope of getting better renewable energy policies, and never know if I've had any effect," said Hender in a statement on Monday.
"But if I put $100, or $10 a week, for example, into solar panels on a roof somewhere, within a matter of weeks my money will be reducing carbon emissions and keep on doing so forever as it is used again and again in future projects."
http://reneweconomy.com.au/2015/community-revolving-loan-model-delivers-35kw-rooftop-solar-49403

In RenewEconomy, November 27, 2014

The not-for-profit group behind the campaigns that raised enough community funds to install two solar PV systems at a disability services centre in Bega, NSW, has turned its energy to another cause – to build Australia's first citizen-funded and owned solar thermal plant with storage.
CORENA – or the Citizens Own Renewable Energy Network Australia Incorporated – calls it the Big Win project (as compared with the "Quick Wins" mentioned above), and to fund it, has recently launched the 50,000 People Campaign.
The campaign, says CORENA, aims to connect the 50,000-odd people who regularly turn up at climate rallies and the like with the opportunity to invest in the solar thermal plant.
"The idea is that if 50,000 people chip in an average of $100 each, or set up smaller recurring contributions, we'd soon have the $5 million we need for Stage 1 of the project," a CORENA spokesperson told RenewEconomy.
According to the website, the stage 1 $5 million would be spent on initial planning, approvals, site acquisition, and construction of 0.5MW auxiliary power to provide on-site power during subsequent construction stages.
So far, the campaign seems to be resonating well, with most contributors over recent weeks taking up one funding option or the other and contributing just over $27,000 at publication (the amount is going up all the time).
We'll keep you posted on the funding campaign's progress.
As for Quick Win, CORENA says it is currently three-quarters of the way towards completing funding of its third project, with a fourth currently queued for funding after that.
http://reneweconomy.com.au/2014/campaign-launched-first-community-solar-thermal-storage-plant-41312

In news on Energy Matters website, November 17, 2014
Australia's First Citizen-Owned Solar Thermal Plant
Citizens Own Renewable Energy Network Australia Inc. (CORENA) is looking for 50,000 people to help fund what will be Stage 1 of Australia's first citizen-owned solar thermal power plant; which will also feature molten salt energy storage.
The campaign asks for either $100 or small recurring contributions. Stage 1 involves initial planning, approvals, site acquisition, and construction of auxiliary power generation facilities to provide on-site electricity during subsequent construction stages.
CORENA says the location could be a site identified in the Zero Carbon Australia Stationary Energy Plan; but a decision on the final location of the site will remain open for the time being.
It's an ambitious target – however, if the $5 million goal for stage 1 isn't reached, the funding will be used to build a less expensive utility-scale solar plant or to purchase part-ownership of a commercial project.
Should the campaign be successful, funding for stage 2 could begin. This stage would see construction begin with (for example), a central power block, molten salt storage tanks, and a 10MW power generation module.
This completed, the facility could commence operations as a peaking plant and sell electricity when prices are highest. The revenue would supplement voluntary contributions towards funding the second 10MW module. Resulting revenue from the first two modules would help fund the third, and so on.
" The fifth module might be almost entirely funded by revenue from the earlier modules. When all modules are completed, all profit from electricity sales, after operation and maintenance costs, would go straight towards building another citizen-owned renewable energy project," says CORENA.
Previous successful initiatives from CORENA include CORENA two rooftop solar PV systems installed for Tulgeen; a cheese packaging facility employing people with disabilities in Bega, New South Wales. More recently, $15,000 was raised for the Gawler Community House project; a joint initiative of the Transition Gawler group and CORENA.
Donations for the Solar Thermal Big Win Project can be made here and further details viewed here.
http://www.energymatters.com.au/renewable-news/citizen-solar-thermal-em4591/?utm_source=NewsletterMailingList&utm_medium=email&utm_campaign=EM141118L
[/expand/
In Dec 2013 issue of ATA's ReNew magazine
In Dec 2013 issue of ATA's ReNew magazine
In news on Energy Matters website, November 29, 2013
Australian Solar Project Loan Funded By Citizen Donations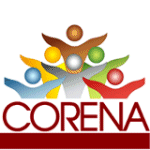 CORENA (Citizens Own Renewable Energy Network Australia Inc.) has provided Tulgeen Disabilty Services an interest-free loan of $12,000 to install solar; with the loan funded entirely by donations from the public.
Two rooftop solar PV systems have been installed for Tulgeen; located in Bega, New South Wales.
The Tulgeen cheese packaging facility, which employs people with disabilities, has a 4kW system that will supply 58% of its electricity needs. A 3kW solar panel array installed at the Training and Education Services day programs centre will provide 21% of that building's requirements.
CORENA uses donations from the public to fund projects; then electricity sales and loan repayments from completed projects to help finance future projects, thus continuously recycling donated money.
"Eventually, when we have funded around 120 such projects, repayments from earlier projects will be enough to continue funding one new project per month forever, without ever needing more donations," said CORENA spokesperson Margaret Hender.
Operating on a shoe-string budget, 100% of the money donated is spent the projects themselves. Currently the group relies on volunteers' time for administrative functions.
"It enables everyone who wants more renewable energy now to collectively get on with the job, rather than just waiting on government action," states the CORENA web site.
Patron of the organisation is Monica Oliphant, who, among many other roles, was President of the International Solar Energy Society (ISES) in 2008/09.
Community-serving organisations are encouraged to apply for funding under CORENA's Small Projects scheme.
Community-funded solar; both under an investment model or donation basis, has generated a great deal of interest in Australia; with dozens of communities and initiatives attempting to set the wheels in motion.
Government support for such initiatives has been scant to date, although a new ARENA-supported project due to commence early next year will delve into how to best realise the potential of community-owned renewable energy projects in Australia.

In Bega District News, November 8, 2013