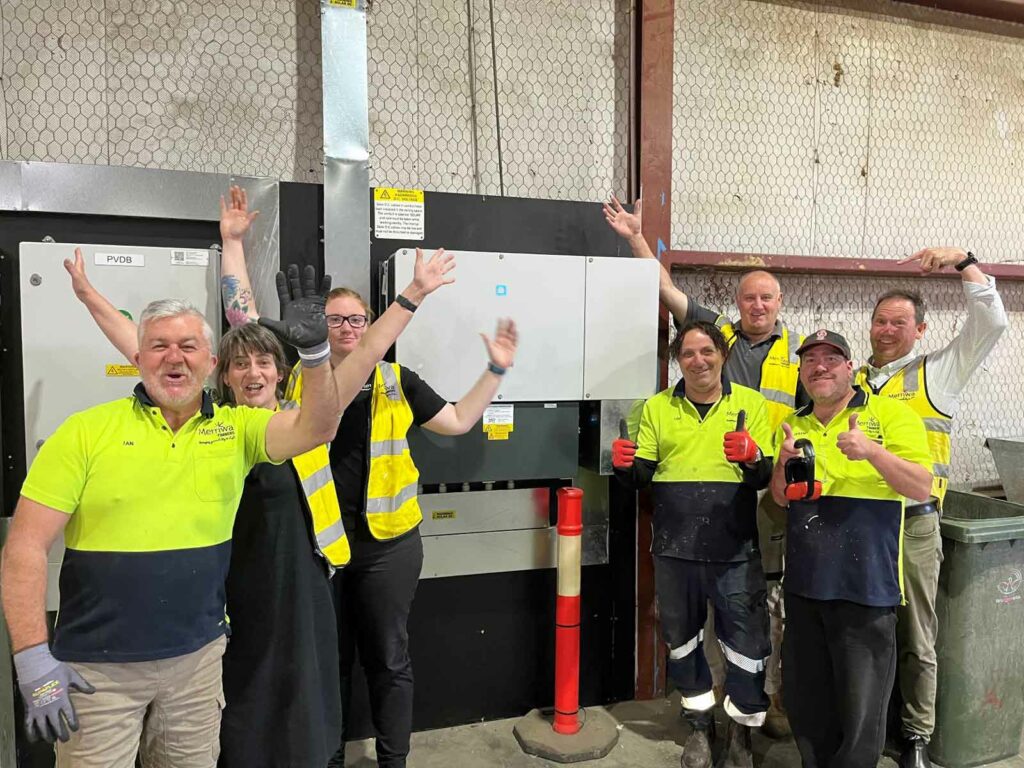 Project Snapshot:
99.5kW solar installation
199 x Trina 500W solar panels
Sungrow inverters
Loan amount: $82,747
Loan repayments: $6,500/quarter
Installation date: 28 October 2022
Expected savings: $26,329/year and 116,000 kWh/year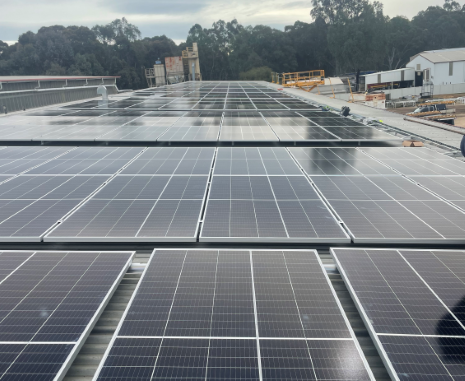 About The Project
Based in Wangaratta in North East Victoria, Merriwa is recognised as one of Australia's leading supported employment enterprises. Merriwa hasa team of over 350 employees of which over half have a diagnosed disability, who work across five business divisions; Packaging, Engineered Wood Products (Timbers), Park Lane Nursery and Garden Centre, and Children, Community Services.
This project came together with support from Goulburn Valley Community Energy, a registered social enterprisea and not for profit company based in Northern Victoria's Goulburn Valley.
Goulburn Valley Community Energy supported Merriwa with a solar broker service by undertaking a preliminary design audit and then reviewing both quotes and final designs from solar suppliers.
Following their audit, they found Merriwa would greatly benefit from installing solar panels and reduce their grid electricity usage by 116,000 kWh per year – saving approximately $26,329 in energy costs annually. This is the equivalent of 20.9 average households switching to 100% renewable electricity instead of grid electricity every year.
CORENA was thrilled to fund their solar project thanks to donations from everyday people looking to donate to practical climate action. Once installed, the solar installation will immediately reduce carbon emissions and benefit the planet.
Merriwa's loan is expected to be repaid in XX years, with repayments helping to fund future CORENA projects. Once their loan is fully repaid, they will reap the rewards of lower operating costs helping contribute to their overall purpose to provide an environment which encourages people with disabilities to reach their potential by delivering quality products and services.
Goulburn Valley Community Energy's broker service is supported by the "Solar for Good" program as part of the Hume Community Power Hub – a Victorian Government funded program, supported by Sustainability Victoria and jointly managed by GV Community Energy & Indigo Power.
Huge thanks to Goulburn Valley Community Energy and Wangaratta Landcare and Sustainability for the substantial part they played in organising this project.
Practical Benefits
Need information here about other tangible benefits other than just emission and energy cost reductions…
"Merriwa's solar installation project is the first in an exciting sustainability initiative aligning with our strategic direction, and an important step in working towards a more energy efficient future. Partnering with CORENA Fund has been seamless, an important ingredient in creating successful project outcomes"
Merriwa Industries CEO, Bart Crawley
Funding Details
This project was funded by $19,367.12 donations from community members across Australia and by $63,3789.88 from our Revolving Fund.
Honour roll
Gallery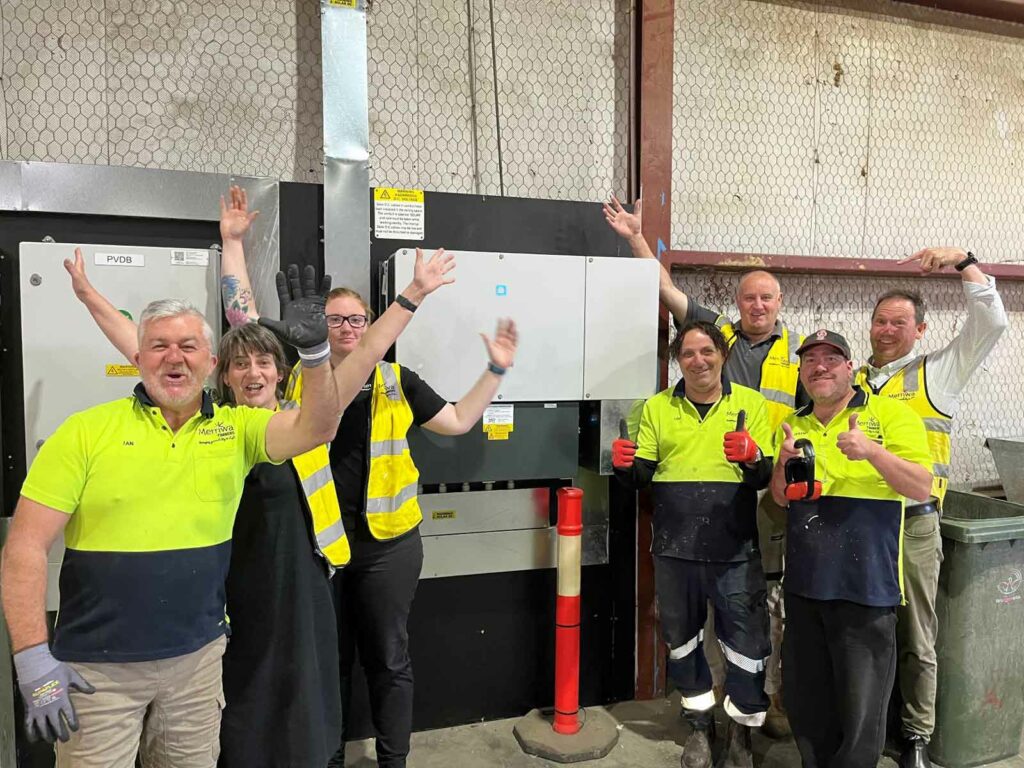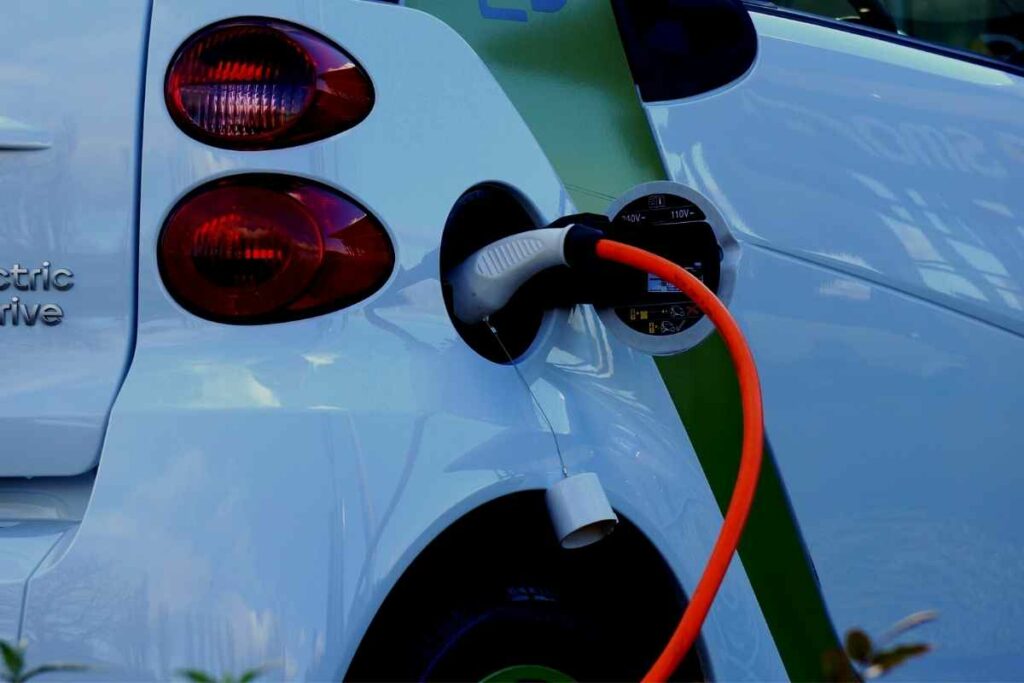 How Project Funding Works
CORENA works with a wide range of non profits, social enterprises and community organisations, by providing technical advice and interest free loans to fund projects that reduce carbon emissions.
Quarterly loan repayments are set to be a little less than the savings on your operating costs averaged over a year. This means you are never out of pocket. After your loan is fully repaid you reap the full financial benefit of having lower operating costs.
To learn more, check out how to apply for a loan, or register for one of our upcoming Online Q&A Information Sessions.
To support more practical climate projects, donate to a CORENA project